When it comes to finding popular blog niche ideas that make money, a lot of wanna-be bloggers are still stuck on the fundamental question of: How can I identify popular and profitable blog niches?
For brands with purposeful and clearly stated goals, the question is easy enough to answer.
You just need to understand:
What you're selling or offering
To whom you want to sell
What blog topics are relevant to both
And how all of this affects your revenue
Unfortunately, as an individual who wants to start a blog and looking to monetizing your blog, the question can be a bit trickier.
Since we're all about making money with a blog, there is no point in starting a blog that has little to no potential of generating an income for you.
Or popularity and relevance (you can call it influence) at the least.
You will want to do this well, right from the beginning. Don't waste time creating blog posts that are unlikely to generate much traffic and revenue.
Choose a profitable blog niche to start with and create all your content based around this niche.
And this is exactly what you are going to learn from this article.
If you, however, want to learn how to design a fully functional website and start monetizing your blog or website with profitable niches, then you need to register for our digital marketing training starting soon.
But before I begin this wonderful journey, let me say that it is possible to make money in almost any blog niche that you decide to enter.
People seem to miss this point so I'm going to say it again but I'm going to make sure you don't miss it.
I do think you can make money in almost any blog niche that you decide to enter.
However, some niches are a lot easier to build an audience and make money with than others. Your goal for starting a blog is probably beyond just picking up a new hobby. It's about gold or glory.
Sometimes even, both gold and glory.
Since that's the case…
Here is a new quote for you:
Profit isn't in passion. It's in popularity.
Blog Niche Ideas: Popularity vs Passion
You want to make something out of blogging? Don't blog about what you are passionate about.
Instead, blog about what is in popular demand, do it well and watch the ROI skyrocket.
When you ask yourself why you are starting a blog there are usually two reasons:
You want to help people do something. This is the feel-good "WHY" behind your blog.
You want to make money and not just a little bit of money. You want to make the type of money that sustains you more than a 9-5 job would.
The truth is that once you start making money with something, you can learn to become passionate about it real quick.
However, it becomes really easy to be passionate about the topic when you are making 5-6 figures from it every single month.
Before you choose your blog niche, you should answer these…
5 Important Questions for Choosing a Blog Niche
These 5-question checklist below will help you decide whether or not your preferred niche is a good choice for your blog or not.
1. Is it a big market?
Think about the industry your blog caters to (broadly).
Is there a lot of money being made in the industry –not just from blogs but in general? If yes, then there's probably potential for making money from blogging about relevant topics in that industry.
2. Is there potential for traffic?
Do people in this industry regularly search online for advice, news, tips and other content?
If so, then there is likely to be a potential to generate traffic to your blog.
3. Does the audience have purchasing power?
Think about the potential audience for your blog. Would they have money to purchase products and services you may recommend on your blog?
4. Are there opportunities for Affiliate Marketing?
Affiliate marketing is one of the easiest and most common ways to make money from a blog, especially for newbies. You promote someone else's product and/or services with your content and receive a small commission when one of your readers makes a purchase.
Think about brands and businesses in your niche. Research to see if they offer affiliate partnerships.
If they do, register for these affiliate programmes and go on promoting their products and services on your blog and in your blog posts.
5. Are you interested in this Niche?
Most importantly, are you interested in the niche?
Pick an area you can -or can learn- create unlimited content about, without losing steam.
All of the above will make more sense once you see our summaries of the 10 most popular and profitable blog niche ideas that make money.
10 Popular Blog Niche Ideas that Make Money
Popular Blog Niche Ideas #1: How to Make Money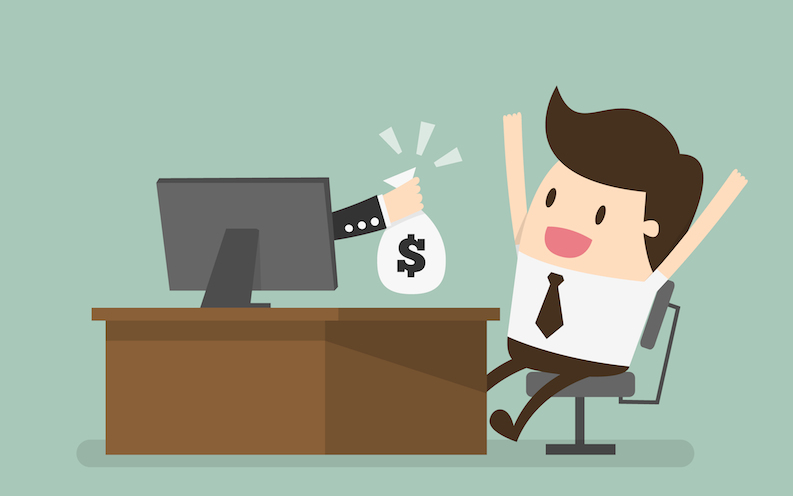 This is the obvious one. The biggest fish in the pool.
Many wanna-be bloggers often find themselves asking if they need to start a blog on making money to make any money.
It's a great question because all of the blogs that teach you how to make money seem to be run by people that only make money through those types of blogs.
Luckily, this isn't the only niche that can do well with making money but it's one of the easiest if you can show that you are making money yourself already.
In this, you can mention several ways like affiliate marketing, blogging to name a few.
People need to know the legitimate ways to make money online and if you are able to tell them those ways through your blog, then you are well on your way to starting a successful blog.
Popular Blog Niche Ideas #2: Health and Fitness
This industry is gaining popularity as more and more number of people are turning towards the fitness programmes these days.
People have become health conscious because of the changing lifestyles. So they keep on searching for some tips to keep themselves healthy.
Topics like physiotherapy, quit smoking, weight loss, dieting, keeping fit, burning calories, healthy foods, mental health, to name a few are a good choice to write on.
You can look for the keywords from keyword research tools like Google Keyword Tool Planner and once you get the keywords, start writing the blog.
Popular Blog Niche Ideas #3: Personal Finance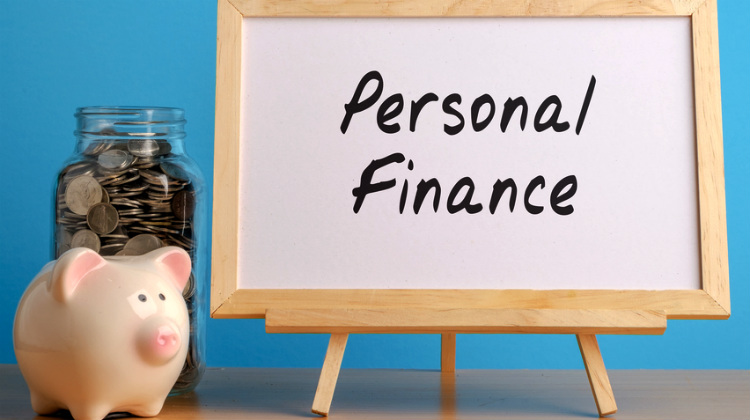 This one can easily fall under how to make money, depending on the approach a blog takes.
Some personal finance sites teach you how to save money through frugal living, while others show you how to make money with investment and side jobs.
One of the larger bloggers in this space is Michelle Gardner. The majority of her income comes from her affiliate link with Bluehost (how to start a blog and make money) along with her affiliate marketing course.
So both of those would fall under the first niche.
The strategy here though is to cast a wide net around frugal living and then you show people that you can live frugally and make a ton of money at the same time.
Popular Blog Niche Ideas #4: Food and Edibles
This one is notoriously difficult to make money in because the audience isn't really looking to buy things, they just want recipes.
The best approach is to build up a large audience and use ads to supplement the business.
You will need to be passionate about cooking. You will also need to be inventive and willing to try new things. You then share what you tried and the result with your readers.
If your blog becomes very big, you stand the chance of becoming a brand ambassador for big food recipe brands and the likes or even a food influencer of some sort.
Popular Blog Niche Ideas #5: Beauty and Fashion
This one for me is the holy grail of successful blogs because not only can you make money but you also gain access to cool events.
The problem though is that it is HARD breaking through. While the other niches rely on great written content, beauty and fashion are more reliant on your personality and your ability to continuously get yourself out there.
Most of the big beauty and fashion bloggers focus on YouTube and Instagram because they are visual platforms.
Once they build a following there, they slowly build out their blogs.
Unsurprisingly, their blogs become more lifestyle blogs that cover a number of different categories beyond fashion and beauty.
Why? Because the beauty and fashion niche is all about an overall lifestyle that you live.
Popular Blog Niche Ideas #6: Lifestyle
This one is the hardest to describe because it is so broad. Some bloggers take this niche to the extreme and think they can write about anything that involves their life but that isn't the case.
For example, here are some of the popular sub-niches for this niche:
Gardening
Homesteading (huge)
Survival (huge)
Home/Outdoor Decor
Organization
Travel
These are not all of them but these are definitely ones that you should consider creating a blog in.
Monetization methods for this niche are usually ads or printable.
How to Succeed in the Lifestyle Niche
Okay, so here's the thing about the lifestyle niche. Most people screw up big time in it because they really believe they can just write about anything.
That's isn't true.
There is no in-between if you want to see success early on.
The key to succeeding with a lifestyle blog is not by personalizing the blog to be about your lifestyle.
To gain traction, you either need to solve problems or write about relevant day-to-day topics.
Popular Blog Niche Ideas #7: Personal Development and Motivation
Just like a lifestyle blog, a personal development blog can be tough because many people don't target a specific problem.
They create a blog that is vague on its purpose beyond living a better life.
With personal development, you need to be very specific about what you are helping someone with.
For example, you might say:
I promise to help you fight your procrastination habit.
Or…
I will help you overcome your depression.
Simply offering a better life doesn't help out anyone unless you are specific about how you are going to help.
Popular Blog Niche Ideas #8: Sports Blog
The most popular sports in Nigeria is football. Sports fans are very passionate so this is a lucrative, evergreen niche.
You will need to be a passionate sports fan yourself. This is one the areas where passion is rewarded.
Again social media is your best friend.
Some of the most popular sub-niches in this niche include:
General sports
Foreign sports
Local sports
Sports news and analysis
Sportsmen profiles
Sports streaming
Sporting merchandise (jerseys, kits, etc.)
Sports betting
Football, athletics, basketball, Judo, tennis, etc.
From your sports blog, you can earn money from Google AdSense and other contextual ad programs, local advertising, sponsored posts, affiliate marketing, product reviews, company endorsements & sponsorship, betting, etc.
Popular Blog Niche Ideas #9: Wedding Blogs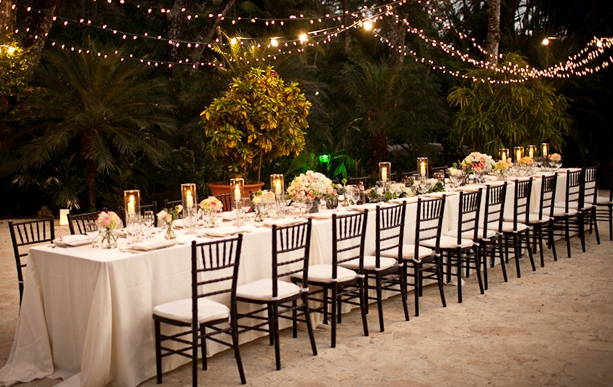 These days, people are really looking forward to numerous wedding theme ideas. People want a beach wedding or a destination wedding etc.
So where do you think they go to for ideas? Yes, you guessed right: blogs.
You can write blogs on wedding dresses, wedding decor, wedding centerpieces, hairstyles, destinations, to name a few.
Popular Blog Niche Ideas #10: Digital marketing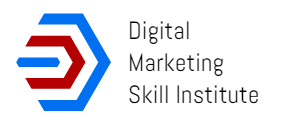 This field itself is the booming one these days. If you are into digital marketing, then you must start a blog on this topic.
Many business owners are in search of marketing tips, so if you think you can deliver them to the demands then why not to start right away?
Some of the popular sub-niches include:
Content marketing
Website design
Online advertising
Search engine optimization
Social media marketing
Freelancing and online businesses, etc.
And if you are able to create a blog that covers all of these and more sub-niches, then that would be a great way to reach a wider audience, grow more traffic and increase your potential income.
Digital marketing blogs are arguably the best way to earn you good amounts of money through Google Adsense.
Conclusion
When it comes to choosing a popular and profitable blog niche idea, it really comes down to understanding what people want. To put it simply, people want to be better versions of themselves.
Nobody doesn't want this.
If you can promise to show them how to be better cooks, they will listen.
If you can promise to show them how to be better with money and finances, they will listen.
Or maybe you can promise to help them achieve self-motivation and lifestyle changes, they will listen.
And, if you can promise to show them how to get the body they want they will listen.
Niches that show people how to be better versions of themselves are the niches that you are looking to enter.
---
Earn more money by sharing this post. Copy and paste the URL below and share to friends, when they click and visit Rant Money website you earn: https://ranthq.com.ng0
---
You have been spending money buying data to read news online while publishers make huge revenue from adverts without giving you a dime; this is about to change as Rant Money now shares her advert revenue with readers - 
---
Rant Money Comment Policy
Your comments MUST BE constructive with vivid and clear suggestion relating to the post.
Your comments MUST NOT be less than 5 words.
Do NOT in any way copy/duplicate or transmit another members comment and paste to earn. Members who indulge themselves copying and duplicating comments, their earnings would be wiped out totally as a warning and Account deactivated if the user continue the act again.
Rant Money does not pay for exclamatory comments Such as hahaha, nice one, wow, congrats, lmao, lol, etc are strictly forbidden and disallowed. Kindly adhere to this rule.
Constructive REPLY to comments is allowed