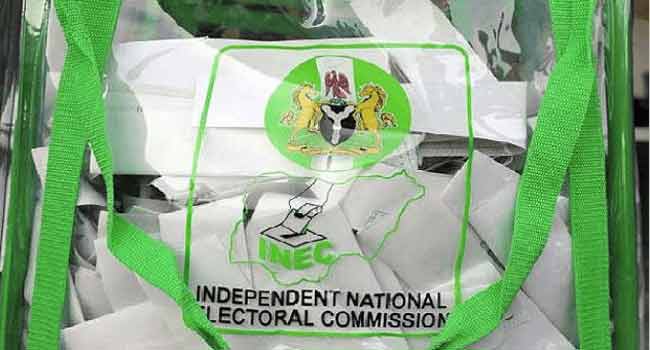 As campaigns intensify across the country ahead of February's general elections, the Resident Electoral Commissioner in Oyo State, Mutiu Agboke, says sensitisation of voters has become necessary and is ongoing in the state.
According to him, this would help to ensure ballots are properly cast to avoid void votes.
Agboke said this on Thursday while addressing journalists at the end of a security meeting at the Independent National Electoral Commission (INEC) office in Ibadan.
He also added that interactions are ongoing between INEC and security agencies to ensure a smooth, credible and violence-free election in February.
According to him, better strategies are being put in place to contain any breach of peace, especially in identified flashpoints.
The REC also called on residents of the state to do their best to ensure a rancour-free exercise.
He also warned that no one should be tempted to sell their PVCs for any reason.
---
Earn more money by sharing this post. Copy and paste the URL below and share to friends, when they click and visit Rant Money website you earn: https://ranthq.com.ng0
---
You have been spending money buying data to read news online while publishers make huge revenue from adverts without giving you a dime; this is about to change as Rant Money now shares her advert revenue with readers - 
---
Rant Money Comment Policy
Your comments MUST BE constructive with vivid and clear suggestion relating to the post.
Your comments MUST NOT be less than 5 words.
Do NOT in any way copy/duplicate or transmit another members comment and paste to earn. Members who indulge themselves copying and duplicating comments, their earnings would be wiped out totally as a warning and Account deactivated if the user continue the act again.
Rant Money does not pay for exclamatory comments Such as hahaha, nice one, wow, congrats, lmao, lol, etc are strictly forbidden and disallowed. Kindly adhere to this rule.
Constructive REPLY to comments is allowed